The Children's Fund Raisers for North Wales
Happy Faces is a North Wales based children's charity that actively works to provide help and support to disadvantaged children within the region.
We undertake a wide variety of different fundraising activities to help raise money for children within North Wales. We are constantly out and about organising fundraising shows or collecting at events featuring our sponsors.>
Recent Fundraising
We have donated a new minibus to Canolfan Addysg Y Bont special needs school in Llangefni. This minibus cost £28,000, fully equipped with wheel chair access, all those involved in raising such a large sum must be very proud.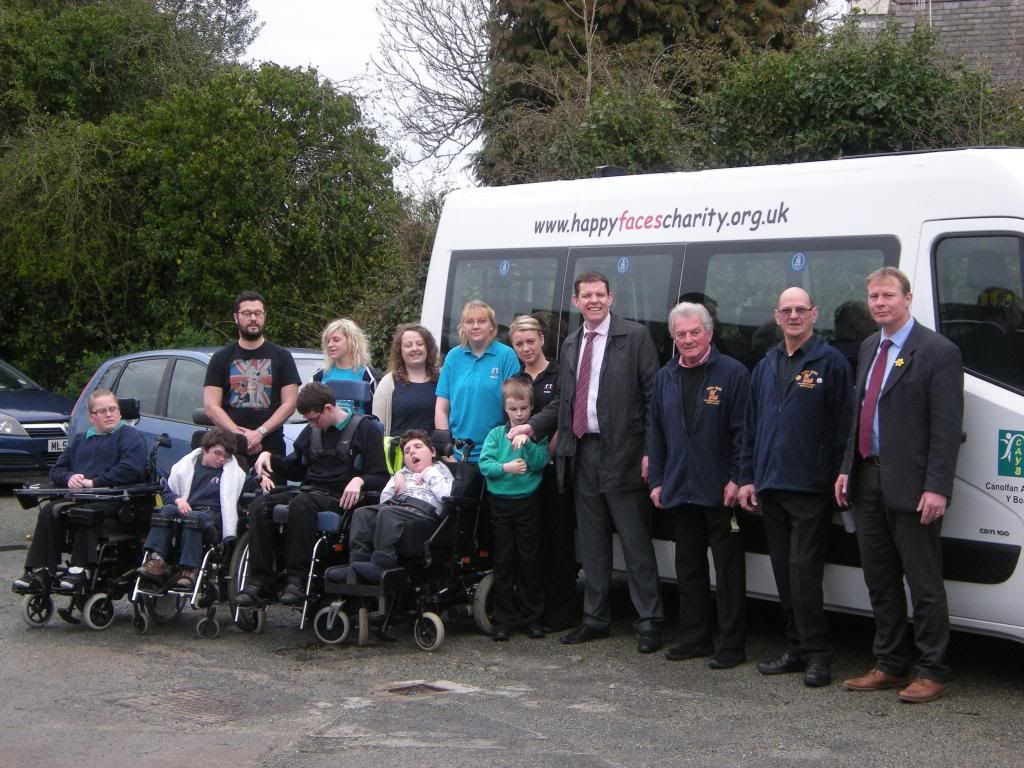 We have also recently funded the purchase of a special wheelchair so the young lad from Conwy could compete for Wales at basketball.


Recent purchase of a walking frame provided for a young girl of 3 to aid her walking.
Celtic Fair Colwyn Bay starts today
Celtic Fair starts today in Colwyn Bay, Happy Faces have a stall through the event which finishes on Sunday, please pop a long and help this great charity . . .
[Read More]
Forthcoming Events